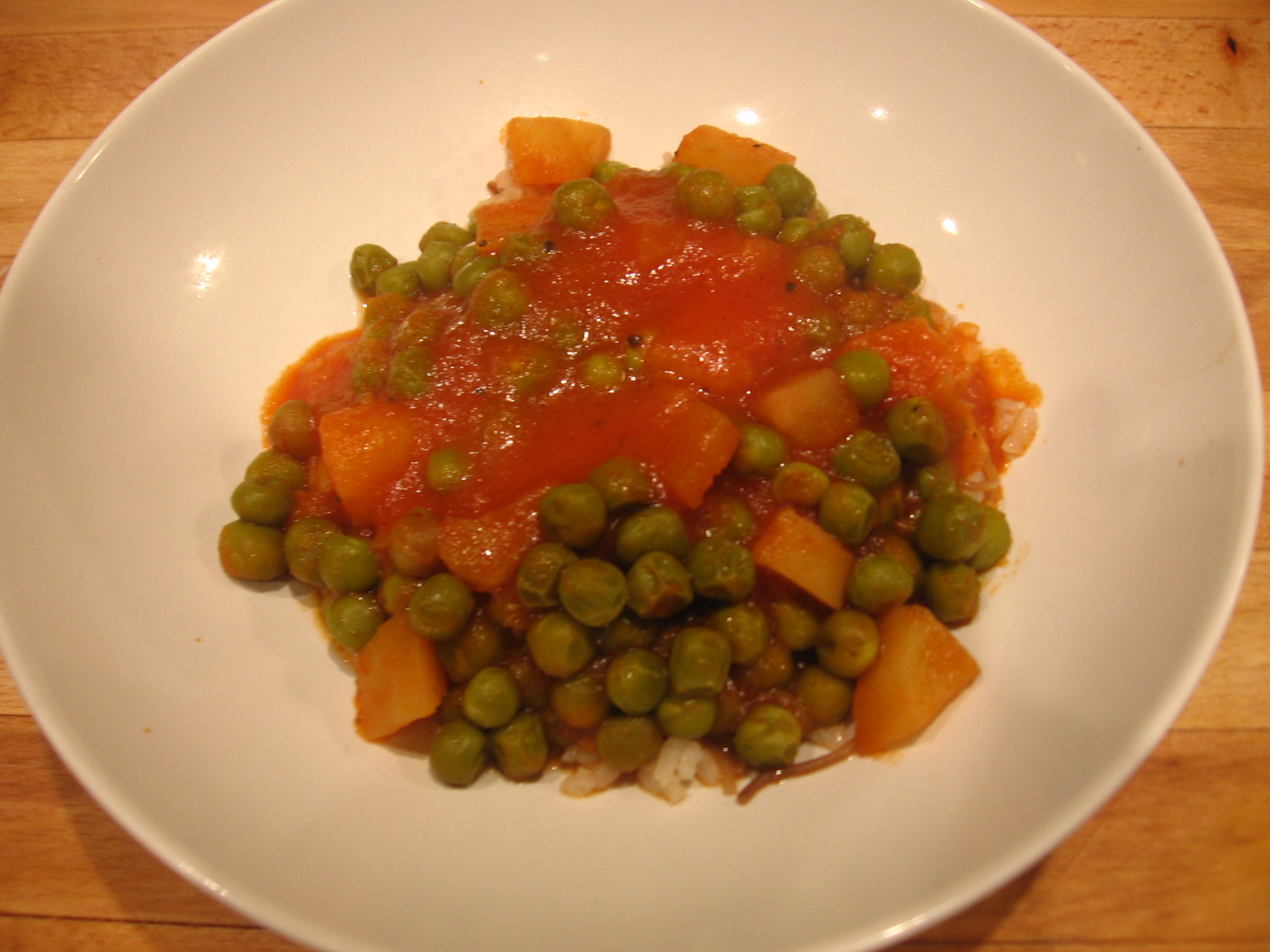 Beselah (peas in tomato sauce)
This is a dish that I and I'm sure many, many other Egyptian children cut their teeth on! This is plain old warm and fuzzy comfort food at its best!
2 tbs crisco or butter
1 med onion quartered
5 gloves of garlic chopped
1 pound peas (frozen)
8 oz tomato sauce
1/2 tsp sugar
salt & pepper
1 1/2 cup hot water
1 tbs oil
1 potato diced ½ inch cubes

in a pot heat the crisco, add the onions and brown. Add garlic stir till pink (be careful not to burn), add peas stir to incorporate ingredients. Add tomato sauce, sugar, salt, pepper and water allow to cook on med heat.
Meanwhile, in a frying pan add a little oil, fry the potato till just golden add to the peas. Reduce heat and simmer for about 15 to 20 min. Enjoy!
This dish is always served over rice.