Fasolia Naya f Naya (Quick and delicious green beans)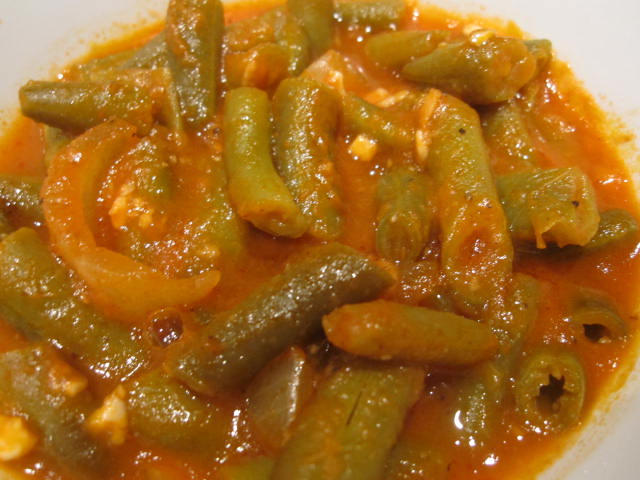 1 lb green beans (frozen)
1 tbs Crisco or olive oil
1 8oz can tomato sauce
1 large onion chopped
4 cloves of garlic chopped
8 oz water
salt & pepper

Mix all ingredients in a medium size pot. Bring to boil and reduce to medium, cook till tender about 25 minutes.

Note: you can cook any other type of vegetable in the same way; just vary the cooking time with the vegetables.