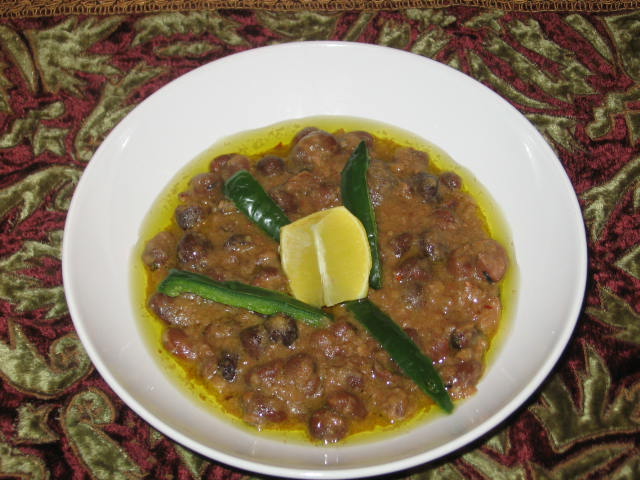 Fool medames (fava beans)
Fool medames is Egypt's national dish, very high in protein, very tasty and inexpensive. This dish is truly enjoyed
by all young, old, poor, rich, if you don't like fool you're not an Egyptian! Generally eaten for breakfast but, we enjoy this dish at any time of the day. One nice thing about fool is that it can be prepared with a number of ingredients. I will post other variations of fool.
3 cups dried fool (fava beans)
1/2 cup yellow lentils
1/8 cup rice
sort through the beans and thoroughly wash and rinse all items till water is clear.
Combine all ingredients in a slow cooker and cover with water. Place cooker on low
and cook for approximately 7hours till tender. Check water level and add as needed.
Yields 18-20 servings (easily freezes)
fool dressing
serves 4
1/2 tsp cumin
1/4 tsp garlic powder or 2 garlic cloves finely minced
salt & pepper
pinch red pepper flakes (optional)
1/4 cup olive oil (preferably extra virgin)
1/2 lemon
2 cups cooked fool
Combine all ingredients, add fool and mix well, check seasoning. Drizzle with olive oil, serve with pita bread.