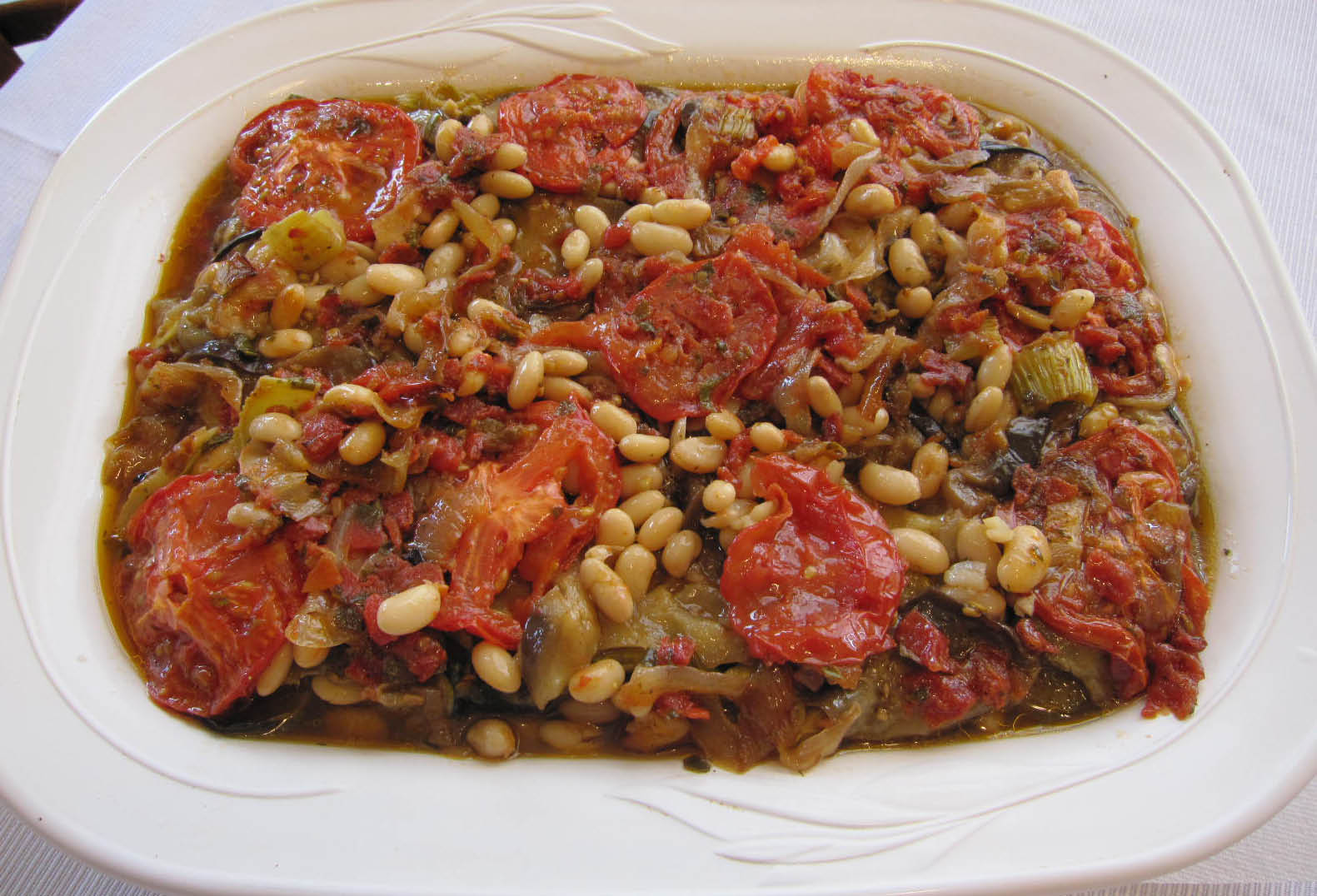 Grilled vegetable
This is a very tasty and delicious summer dish. It isn't necessarily Egyptian but, it is my mom's recipes!
1 zucchini
1 squash
1 eggplant
1 red pepper
1 green pepper
1 yellow pepper
oil
3 cloves of crushed garlic
1 tbs vinegar
1 15 oz can cut tomatoes Mexican style (to your preference)
1 cup water
1 or 2 jalapeño pepper cut thinly sliced
salt, pepper
1/2 tsp basil
1/2 tsp thyme
1/2 tsp oregano
1 large onion cut into 8 wedges
1 16 oz can beans, cannellini or garbanzo* (rinsed)
2 tomatoes sliced
preheat broiler to 500
cut zucchini, squash and eggplant on a diagonal about 1/2 inch thick.
In a baking sheet brush all vegetables with oil and sprinkle with salt put under oven grill and grill for about 7 to 10 minutes, till vegetables are charred not burned. Cool down and remove the skin from the pepper and cut into slices
in a pot heat 1 tbsp oil, add garlic and sauté for about 1 minute, add vinegar bring to a boil. Add tomato sauce, water, jalapeño, salt, pepper, basil, thyme, oregano cook on medium for about 5 minutes.
Meanwhile, arrange vegetables and onion in a baking dish cover with beans add the tomatoes sauce and layer fresh tomatoes. Bake at 350 degrees for about 40 minutes. Cool and serve at room temperature.

*if using dry beans, soak 1 cup of beans in water for at least 2 hours. Change water and boil till tender, rinse and drain.