SERVES 8-10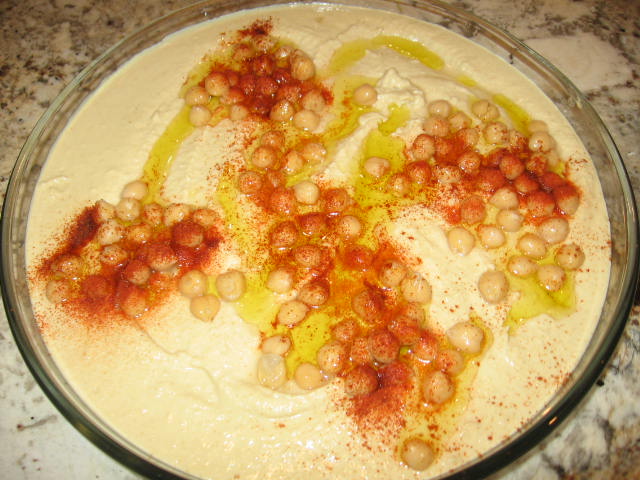 2 cup dried garbanzo beans
1/2 cup tahinah (sesame seed paste)
Juice of 2 lemons
5 large garlic cloves, crushed
4 tbsp extra virgin olive oil, reserve 2 tbsp's
Salt to taste
1/4 tsp paprika for garnish
1 tbsp parsley chopped for garnish (optional)

Wash and sort through beans for stones, let soak in hot water for 10 minutes, drain and rinse. Place beans in pot and cover with water, bring to a boil (remove scum), then reduce heat to medium till very tender, approximately 1 hour. Add water as needed. Reserve a few bean for garnish.
Drain beans, add to food processor along with all other listed ingredients, mix to a medium consistency that of pancake batter.
To serve, drizzle with remaining olive oil and sprinkle with paprika, parsley and reserved beans. Serve with pita bread.