Salata lobia bel eayn soda (black eyed pea salad)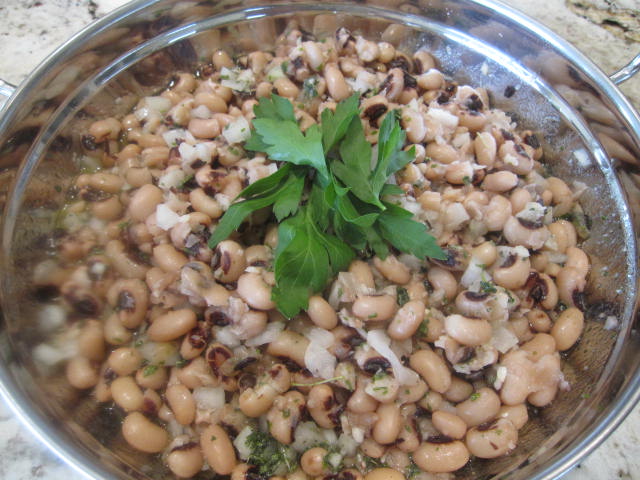 Serves 6-8 as a side dish
2 cups dried black eyed beans or 2 cans rinsed beans
1 medium onion diced
3 garlic minced finely
1/2 bunch parsley chopped finely
4 green onions (scallions) cut thinly
salt, pepper
juice of 1 lemon
1/4 cup vinegar
1/2 cup oil (preferably olive)
Cover beans with water boil and cook on medium high till done.
Combine all ingredients to cooked beans, stir to incorporate allow to chill covered for about 1 hour. Great served with grilled meats.