Negresco (chicken casserole with noodles and white sauce)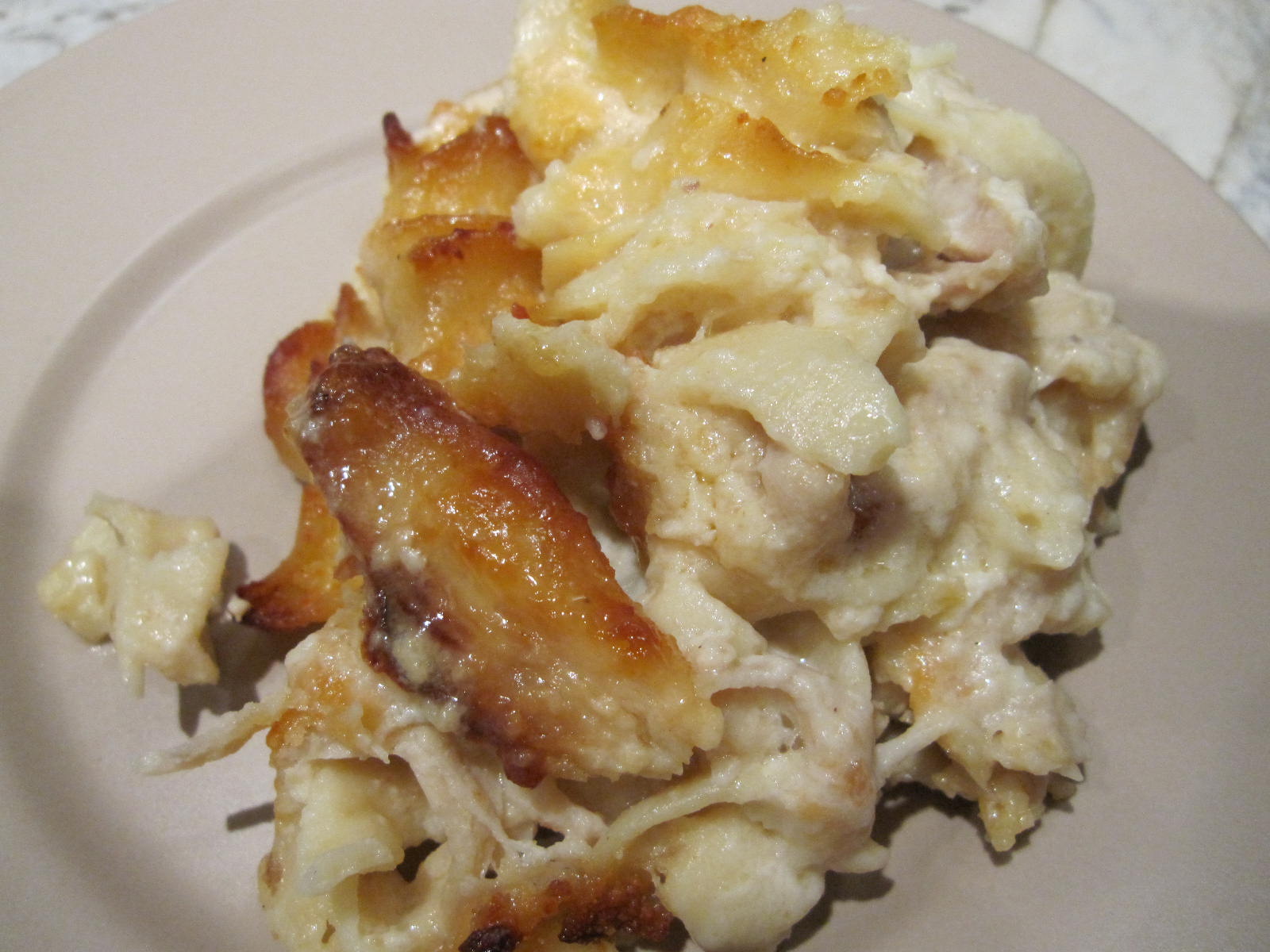 Serves 6
8oz flat noodles
2tbs Crisco or olive oil
1/3 cup flour
salt & pepper
1/8 tsp of nutmeg
1/2 tsp ground garlic
1 quart milk
1 cup chicken broth or stock
2 large chicken breasts cooked as basic chicken recipe or left over chicken cut to bite size
2 cups mozzarella
1/4 cup bread crumbs
1/2 cup parmesan cheese
olive oil

in a large heavy pot cook noodles according to package, drain and rinse.
Preheat oven to 350

in the same pot heat the oil whisk in flour and stir till you have a nice rosy color. Add spices.
Remove from burner add the milk and stir vigorously till no lumps remain. Add broth
and return to burner and bring to a boil, reduce heat to med low stir for about 15 min.
Adjust seasoning. Sauce will be of a thin consistency. To the sauce add the cooked noodles; chicken
and mozzarella stir to combine.
Spray a deep dish or a round 3 quart casserole with non stick cooking spry cover the bottom with the bread crumbs then pour the noodle mixture, sprinkle with parmesan cheese to cover and drizzle with olive oil.
Bake approximately 1 hour till bubbly and golden.