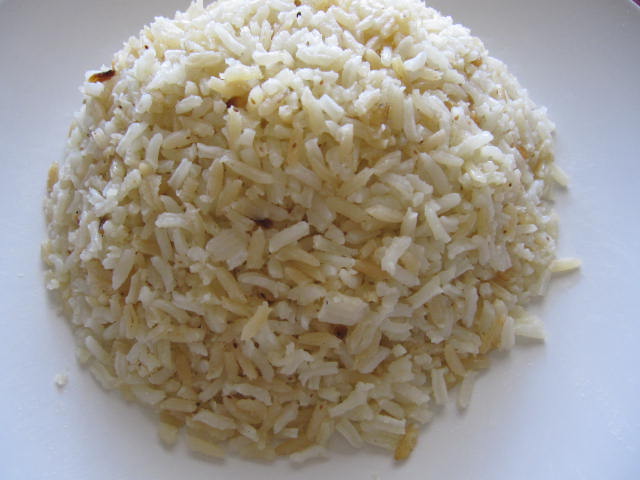 Roz nous mahamar (toasted rice)
serves 4-6
2 cups of rice rinsed and drained well
2 tbs ghee or butter
3 3/4 cups of water
salt
1/4 tsp of cinnamon
In a pot melt ghee add about 1/2 the rice, stir till toasted and fragrant (nutty aroma). Add remaining rice and mix well, add water, salt and cinnamon bring water to boil, reduce heat and cook for about 25 minutes or till done. Fluff with a fork and serve.