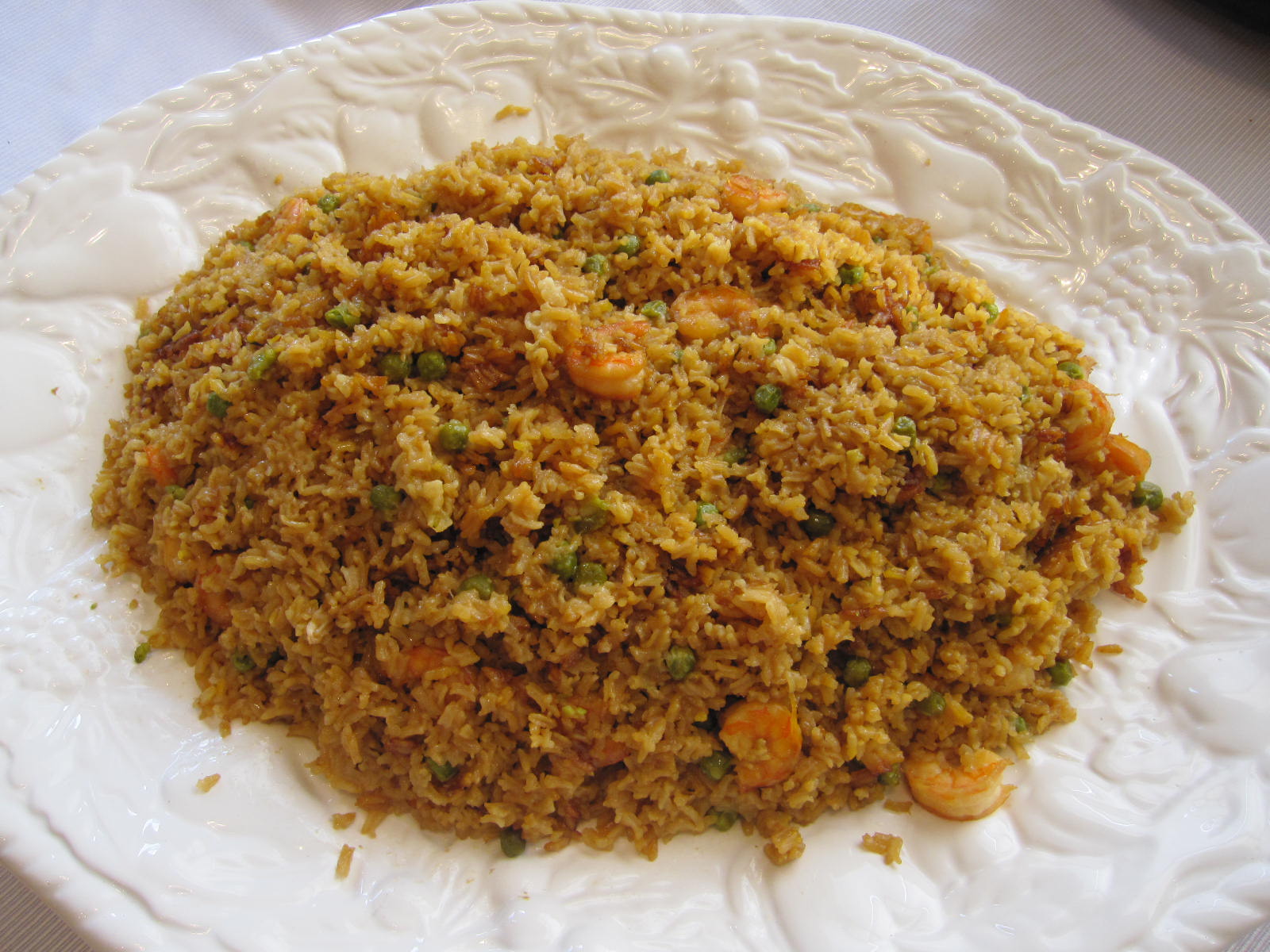 Roz samak (fish rice)
This rice is traditionally served with fish; it takes on a nice dark color and its flavor from the highly browned onions.
Serves 6
1 large onion chopped
1 tbs sugar
3 1/2 cups water
1/2 tsp saffron soaked in 1 inch of hot water
salt & pepper
1/2 tsp chilie powder
2 cups of rice

in pot heat oil add onions and sugar sauté till onion is browned and caramelized pay attention not to burn.
Add water and bring to a boil. Add saffron salt, pepper and chilie, boil for about 3 minutes. Add rice boil
for 3 minutes, turn heat to med low cover and cook for about 20-25 minutes. Let stand for 5 minutes fluff with a fork and serve on a platter with fish.
Variation; during the last five minutes of cooking add 1/2 lbs shrimp and 1 1/2 cups peas, as pictured above.