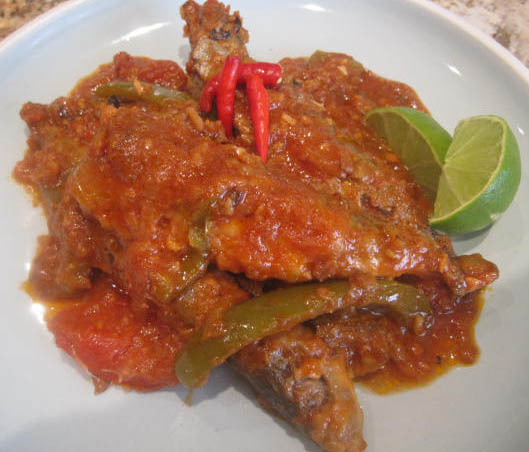 Sardine bil khel (sardine in vinegar sauce)
1 pound sardine
8 cloves garlic mashed (3 reserved)
salt
1 tsp cumin
1/2 tsp hot pepper flakes
juice of 1 lemon
1 cup oil
1 cup of flour
salt, pepper
1/2 tsp cayenne pepper
2 bell peppers sliced
1 jalapeno sliced thinly
1/4 cup vinegar
8 oz can tomatoes sauce
Wash and dry sardines
Mash garlic with salt, cumin and pepper flakes
cover sardines inside out with garlic mix and lemon juice
allow to marinade in refrigerator for about 20 minutes.
Heat oil, to 320 degrees
in a plastic bag add flour salt, pepper, cayenne pepper and sardines (a few at a time) shake well to coat.
Fry in hot oil on both sides about 2 min, place on paper towel to drain oil.
In large pan, heat 1 tbsp oil and sauté remaining garlic for 1 minute. Add bell peppers, jalapeño and vinegar bring to a boil. Add tomatoes sauce simmer for about 5 minutes add sardines and simmer for additional 5 min. serve as side dish.