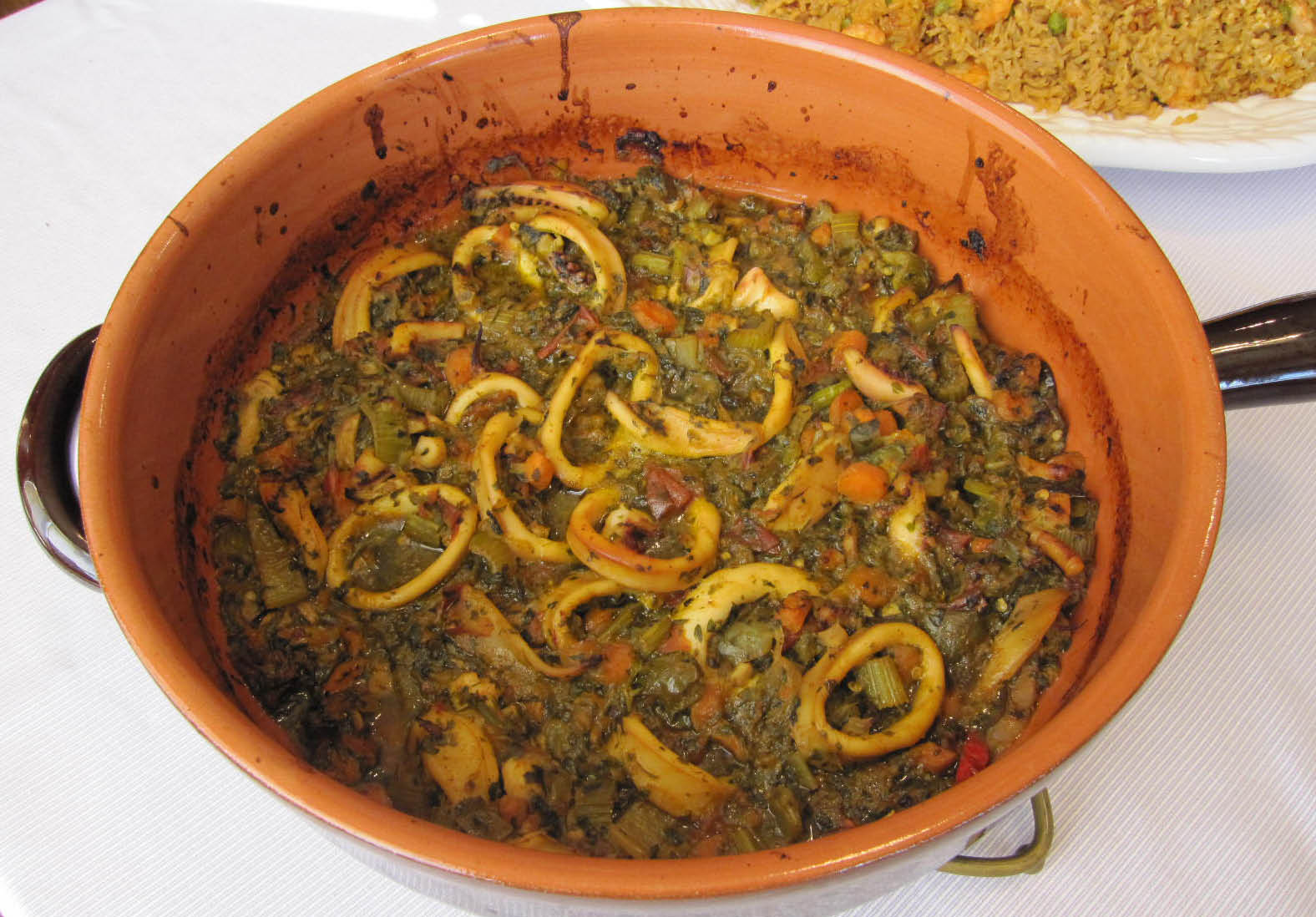 Soubaet (baked squid with vegetables)
Serves 6
3 pounds of cleaned squid and sliced to about ½ wide
2 tbsp oil
2 onions sliced
8 garlic cloves chopped
4 stalks celery cleaned and sliced to ½ inch
3 carrots sliced
2 bell peppers sliced
1 jalapeño sliced
1 tbsp cumin
2 chopped tomatoes
salt & pepper
1/2 bunch of cilantro finely chopped
1/2 bunch of parsley finely chopped
juice of 1 large lemon
Preheat oven to 400
clean and slice squid, place in refrigerator.
In a large fry pan heat oil and sauté onion 2 minutes, add garlic, celery, carrots, bell peppers, jalapeño, cumin, tomatoes,
salt and pepper cook for about 3 minutes. Add cilantro and parsley stir to incorporate.
Place squid in a baking dish cover with vegetable mixture, stir gently. Bake in 400 oven for about 30 minutes.
Squeeze with lemon juice, serve with fish rice.
* you can substitute squid for any kind of fish you like.